Introduction to Petroleum: One-week course
Petrad's Introduction to Petroleum course provides an overview of the petroleum sector in terms of its work processes, circumstances and governance. 
Next course: To be announced
Please complete enrolment form found here
Topics and course objective
The course has its focus on the "upstream" part of the petroleum value chain, where petroleum is found and extracted from the ground. It lays out the life cycle of petroleum resources from exploration through development and production to decommissioning. It briefly reviews the essential work processes of the sector, as well as the geological, environmental, technological, social and economic contexts. The challenges of governing the sector in the national interest as well as commercial interests are outlined. As learning objectives, the course shall let participants acquire the following insights:
Understand the major elements and decision points of the petroleum resource life cycle;
Recognize the significance of geological and environmental conditions, technology, safety imperatives and market conditions for petroleum operations;
Recognize the roles of key groups of participants and stakeholders in the petroleum sector, and the challenges of governing the sector consistent with relevant interests.
Who should attend
The course is intended to benefit anyone who will be engaged with the petroleum sector in a commercial, regulatory or civil capacity. No prior knowledge specific to the petroleum sector is required.  The course is also suitable for persons who have worked with the petroleum sector from some time and wish to broaden their understanding of it beyond their own professional focus.
It is recommended that participants have a university degree and some years of professional experience, not necessarily from the petroleum sector.  Participants must be able to understand and speak reasonable English.
Please complete enrolment form found here
Delivery
This is delivered either scheduled by Petrad or by request. The standard duration is one week, but has on some occasions been limited to four days.  The course is usually given by agreement with a hosting institution, in that institution's country of residence. Admission is then reserved for participants nominated by the hosting institution. 
There are two versions of the course: 
Introduction to Petroleum (basic):  Using traditional classroom delivery and group work.
Introduction to Petroleum - with OilSim: Including a computer assisted simulation game provided in co-operation with Schlumberger NExT.
In the basic version there can be from 12 to 50 participants, subject to constraints at location.  In the version with OilSim the number of particpants can be from xx to yy.
The course is delivered with a largely standard content irrespective of the location.  There can be some scope of adjusting the content to suit the requirements of the host institution and country, but this should affect no more than 20% of the course content.
If simultaneous translation from English to local language is desired, this must be agreed beforehand between Petrad and the host institution.
References
| | | | |
| --- | --- | --- | --- |
| Client country | Locaton | Time | Host institutions type |
| Uganda | Fort Portal | December, 2013 | Environmental |
| Tanzania | Bagamoyo | January, 2014 | Various Government agencies |
| Mozambique | Maputo | March, 2014 | Environmental |
| Ghana | Accra | May, 2014 | Finance |
| South Sudan | Entebbe | June, 2014 | Environmental |
| Myanmar | Nay Pyi Taw | September, 2014 | Various Government agencies |
| Uganda | Kampala | December, 2014 | Finance |
Contact
If your institution is interested in having the course, contact us to discuss possibilities and costs:
Lars Tveter, Project director Petrad, lt@petrad.no.  
Lecturers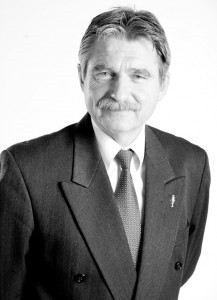 Lars Tveter
Lecturer
is associated with the Petrad Faculty as a lecturer. Lars Tveter is a Chemical Engineer (MSc) from the Technical University of Trondheim (NTNU) and also holds an MBA in International Management. He has held senior managerial and technical positions in the oil companies North Energy and Total and in several companies supplying engineering and drilling services to the oil industry. He has broad international work experience from assignments, and as a resident in, the UK, France, Argentina, Egypt, Libya, and other African countries.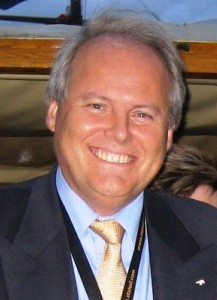 Sjur Aasheim
Lecturer
Sjur M. Aasheim contribues to the OilSim version of the course. He is a geologist with a cand.real. degree from the University of Bergen, 1977. He was employed with Statoil for 30 years, where his positions have included Exploration and Production Manager UK, Vice president for Exploration in Norway and Vice President for field development for parts of Norway's offshore sector. More information about Sjur is found under the Petrad Faculty page.