Petrad's learning events give participants access to insights which are derived from experience and supported by research. As lecturers and resource persons we draw on a number of distinguished professionals who possess highly relevant experience from the petroleum industry, public administration and academia. Our faculty members are currently in the employment of public sector institutions, companies or as independent consultants. Presented below is a selection of those professionals, many of whom you are likely to meet as a participant at our learning events.
All our faculty members are committed to Petrad's values, mission and the objectives for the learning events to which they contribute. The statements made during presentations are the responsibility of the lecturer.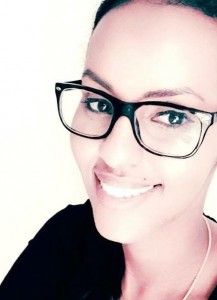 Fouzia O. Ali
Project Coordinator
Ms. Fouzia O. Ali is associated with the Petrad Faculty as a project coordinator. She joined Petrad in 2008 and during her time with the company she has facilitated various delegation visits, and worked on short and long-term projects, courses, and programmes worldwide. She has had a particular focus on capacity development projects in West-Africa. She has been a project coordinator for the annual 8-weeks programmes on Petroleum Policy & Resource Management, Petroleum Development & Operations, and the 2-weeks course on National Management of Petroleum Resources. Prior to PETRAD she worked as a freelance online journalist with various publications. She studied journalism and is a graduate of the University of Westminster in London. She also studied at the Iceland School of Energy at Reykjavik University and explored various energy technologies. She has also been a member of The Contact Committee Between Immigrants (1st, 2nd and 3rd generation) and the Authorities (KIM), an advisory board appointed by the Norwegian government to advise and facilitate the government on matters that affect immigrants (2009 – 2013).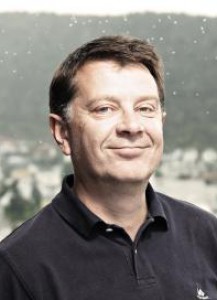 Inge Amundsen
Governance, transparency and anti-corruption
Inge Amundsen is a political scientist at the Chr. Michelsen Institute (CMI), a Norwegian research institute focussing on local and global challenges and opportunities facing low- and middle-income countries and their citizens. His research includes democratic institutionalization, parliaments, political parties, political corruption, and natural resources (petroleum resources management and revenue management). His main study area is Malawi, Bangladesh, Angola, Ghana, Nigeria, and francophone West Africa. Amundsen received his PhD in comparative African studies at the University of Tromsø in 1997. He has been Research Director at CMI and Director of the U4 Anti-Corruption Resource Centre.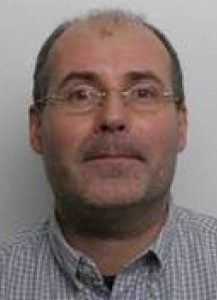 Tom Andersen
Resource reporting
Tom Andersen is a senior reservoir engineer at the Norwegian Petroleum Directorate (NPD). He holds a master of petroleum degree from the University in Stavanger (UiS). He joined the Norwegian Petroleum Directorate in 1992, where he has held several responsibilities related to development and operations. His current main focus is reporting of petroleum resources, including data collection, resource classification, forecasting and resource analysis.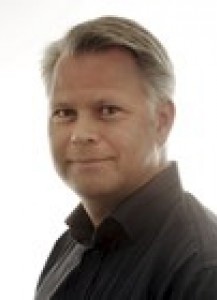 Erik Andersen
Cost estimating
Erik Andersen is a lead engineer with Statoil. He holds a master (MSc) degree in mechanical engineering from the Norwegian University of Science and Technology. He joined Statoil in 1997 after 3 years as a process engineer with Brown & Root. He is currently responsible for experience gathering and benchmarking within the cost estimating unit in Statoil. Previous responsibilities include cost estimation for international LNG and FLNG projects, field development and cost estimation related to business development projects, license rounds and asset acquisitions worldwide, and partner follow-up of Western Africa deep-water projects.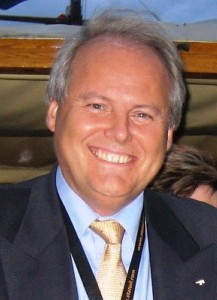 Sjur Aasheim
Exploration and field development process
Sjur M. Aasheim is a geologist with a cand.real. degree from the University of Bergen, 1977. He was employed with Statoil for 30 years, where his positions have included Exploration and Production Manager UK, Vice president for Exploration in Norway and Vice President for field development for parts of Norway's offshore sector. He has been assigned to positions in the US, Greenland, Libya and Angola.  Towards the end of his career with Statoil and afterwards as an independent consultant he has been engaged in developing and providing learning experiences for the petroleum sector. To this end he worked with Simprentis, the firm which developed the OilSim educational simulation, and currently with Schlumberger NExT following its acquisition of Simprentis.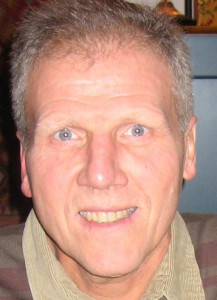 Paul Bang
Governance of health and safety
Paul Bang is a senior advisor for regulatory development at the Petroleum Safety Authority (PSA) of Norway. He holds a master degree in political and social sciences. He has held a number of different positions in the Norwegian Petroleum Directorate and the Petroleum Safety Authority, including line management and strategic advisory roles. His current and recent responsibilities include preparation of white papers and reports to Parliament, representation of PSA in industry co-operation, intelligent field issues and contributions to the Oil for Development programme.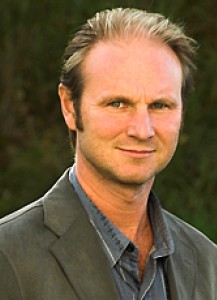 Dr. Kjetil Bjorvatn
Economic impacts of extractive sector
Kjetil Bjorvatn is a professor of economics at the Norwegian School of Economics in Bergen. His Ph.D is from the same institution. His research interests include economic geography and development, microfinance and entrepreneurship, corruption, resources and growth, and foreign direct investments. His research publications include several studies on economic  issues in Africa and Asia.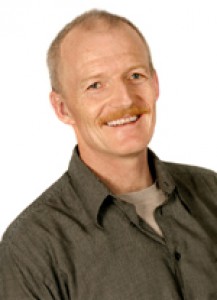 Prof. Reidar Bratvold
Decision analysis
Reidar B. Bratvold is Professor of Petroleum Investment and Decision Analysis at the University of Stavanger as well as at the Norwegian Institute of Technology (NTNU) in Trondheim. His research interests include decision analysis, project valuation, portfolio analysis, real-option valuation, and behavioural challenges in decision-making. Prior to academia, he spent 15 years in the industry in various technical and management roles. He is a co-author of the book Making Good Decisions. Professor Bratvold has thrice served as an SPE Distinguished Lecturer. He is the 2015 recipient of the North Sea Region SPE Management & Information award and was recently appointed Executive Editor of the SPE Economics & Management Journal. He is a fellow and board member of the Society of Decision Professionals and was elected to the Norwegian Academy of Technological Sciences in 2007. He holds a Ph.D. in Petroleum Engineering and an MSc in Mathematics, both from Stanford University, and has business and management science education from INSEAD and Stanford University.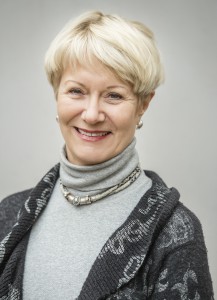 Anne Grete Ellingsen
Energy systems and industrial development
Anne Grete Ellingsen is CEO of GCE Node, a petroleum and martime techology cluster which has been promoted to a Global Center of Excellence, located around the town of Kristiansand. She holds a master (MSc) degree in petroleum engineering and an executive master degree in energy management. She has been a deputy minister for energy, offshore platform manager (first woman to hold such position in the North Sea), an executive with two electricity companies, managing director of the Norwegian Confederation for Trade and Industries and founder of her own consultancy firm Energy&Management AS. She has broad insights in the overall energy sector including the related global environmental challenges, as well as industrial development related to the energy sector.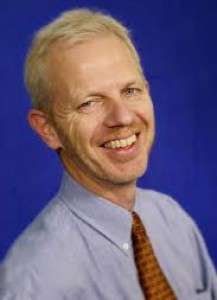 Olav Fjellså
Decommissioning
Olav Fjellså is VP Communication Aker BP. He holds a Master's Degree in Economics and Statistics from the University of Oslo, 1980. After four years with the Norwegian Research Council he joined the Norwegian Petroleum Directorate, where he became the section head for petroleum economics. He has performed interdisciplinary and economic analyses covering all major stages of the petroleum resource life cycle. He has more than 25 years of experience in decommissioning including; drafting the Norwegian decommissioning legislation, development of IMO's Decommissioning Guidelines, policy, and legal advisor to several countries, and was engaged by the United Nations to develop worldwide taxation guidelines for decommissioning. He has been responsible for business development, industrial relations, and external communication. Olav Fjellså is Chairman of the Board at Petrad.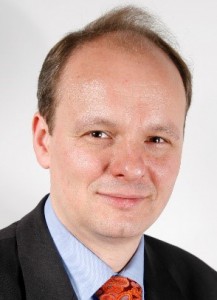 Bjørn From
National revenue management
Bjørn G. From is an investment director within the Norwegian Ministry of Finance. He holds a master degree in business and economics from the Norwegian School of Management and a post graduate degree in economics from a German university. Before joining the Ministry of Finance in 2004 he worked with a large accounting firm in Norway, as a consultant with McKinsey & Company in Germany and within investment banking in Germany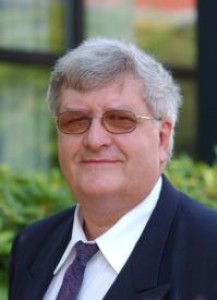 Prof. Ove Tobias Gudmestad
Petroleum field development and marine technology
Ove Tobias Gudmestad is Professor of Marine Technology at the University of Stavanger. He holds a Ph.D. in wave force analysis. For 33 years, he was employed with Statoil with responsibilities in field development engineering and research. His research focuses on marine and arctic technology, on which he has written several papers and books, also addressing risks related to earthquakes and other risks affecting installations in marine and arctic environments. In addition to his main affiliation with the University of Stavanger, he is an adjunct professor at the University of Tromsø and visiting professor at the Gubkin Russian State University of Oil and Gas in Moscow. He holds honorary doctoral degrees from two Russian universities. Ove Tobias Gudmestad has been a key contributor to Petrad programmes since the early 1990's.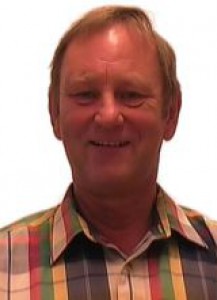 Nils Gunnar Gundersen
Petroleum operations and risk management
Nils Gunnar Gundersen is an independent consultant in petroleum offshore operations, management of large offshore projects and risk management. He holds a Marine Engineering degree from the University of Newcastle. His 50 years of marine and petroleum industry experience includes operations management of offshore drilling rigs, construction and major conversion projects. He has been Offshore Installation Manager (i.e Platform Manager) on several North Sea installations. His former employers include Shell (12 years) and Amoco (8 years). He has taught statutory requirements to the offshore industry for 15 years. He has been a frequent lecturer at Petrad courses in Norway and internationally. He is a member of the Business Continuity Institute.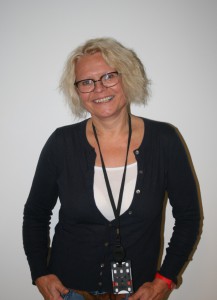 Benvenutta Henriksen
Petroleum economics
Benvenutta Henriksen is Senior Economist in the Norwegian Petroleum Directorate (NPD). She holds a Master in economics from the University of Bergen and the University of Oslo. Her work concerns economic analysis in relation to exploration strategy. She joined NPD in 1992, after previously working as an Economic Adviser in the Ministry of Health.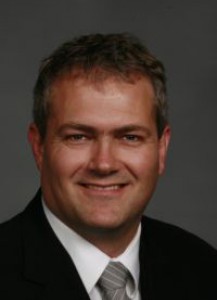 Bengt Hope
Technical Petroleum Training, Development and Organisational capabilities
Bengt Hope is currently the managing director of Petrad. He has more than 25 years of broad experience with the Petroleum Sector. His educational background is in electronic engineering, business strategy, organisational development, adult learning processes, business and administration, and knowledge management. He joined Petrad in 2005 as a project director with responsibilities for organisational and needs analysis, design and facilitation of petroleum sector capacity development processes and activities. Previously he worked at Baker Hughes, an oilfield service company, for 15 years, where he held managerial positions in technical disciplines, organisation, training, and development in Norway and abroad.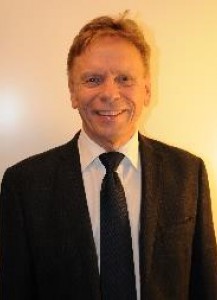 Bjørn Kristoffersen
Environmental management
Bjørn Kristoffersen is an advisor on environmental management related to the petroleum sector through his firm Eco-Management Support. He holds a Master's Degree (MSc) in Civil Engineering from the Norwegian University of Technology and Science with specialization in environmental technology and management, socio-economics and spatial planning. Throughout his career, he has held several leading positions, first spending 10 years within public sector management/planning and later, 25 years for the Norwegian energy company, Statoil, with operations in 36 countries. After a broad international career for Statoil, such as Vice President with responsible for environmental and socio-economic aspects related to project developments in the northern regions worldwide, he established his own independent consultancy firm in 2008. In this position, he has advised governmental and corporate clients on environmental management in many countries. He has, for example, been an international consultant for the Governments of Ghana and Uganda on petroleum related Strategic Environmental Assessments, and he has developed Environmental Impact Assessment guidelines for oil and gas developments in Myanmar and Tanzania. He has delivered numerous training programs on environmental management for governments, companies, organizations, and universities worldwide.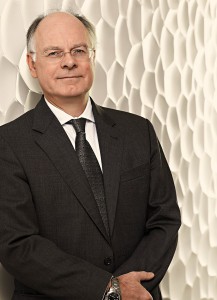 Bjørn Erik Leerberg
Petroleum law
Bjørn Erik Leerberg is a Partner of the law firm Simonsen Vogt Wiig (SVW). He received his education at the University of Oslo, Faculty of Law, and the Academy of International Law at the Hague. He is a fully licensed lawyer and worked previously in the Norwegian Ministry of Petroleum and Energy from 1991 to 1998. His last position there was Deputy Director General, Head of petroleum law and legal affairs. He has also served as an assistant district judge has held various positions in the Norwegian Ministry of Justice. Prior to joining SVW he worked for five years in the tax and legal services of PwC. As a civil servant and later as a private practitioner he has rendered legal advice on international law, on the petroleum industry, its governance and law. He has participated in and managed consultancy work on behalf of international organisations including the UN, national or regional governments, state owned and private international oil companies in Africa, Europe, FSU, Latin America, the Middle East and in the Far East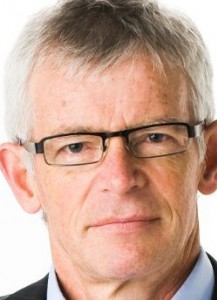 Prof. Arnfinn Nergaard
Offshore- and Subsea technology
Arnfinn Nergaard is a professor within offshore-, marine-, and subsea technology. He is presently engaged as an international specialist lecturer and consultant. He holds master (MSc) degrees within Naval Architecture and Petroleum Engineering, and a Ph.D in Petroleum Engineering from Ntnu, the Norwegian University of Technology and Science. He worked 10 years as a Project Engineer/Manager within offshore field development with oil company Norsk Hydro (now part of Equinor). He worked 18 years as a Technology Manager/Director with drilling contractor Smedvig (now part of Seadrill). He worked 14 years as a professor at University of Stavanger with special responsibility for offshore- and subsea technology. He was initiator for establishing UiS' successful International Master of Offshore Technology, year 2008. In the period 2016 to 2018 he was engaged as a co-author of the Norwegian Subsea Technology history with the Norwegian Oil Museum. Throughout his industrial career his professional focus has been technology development in petromaritime disciplines and operations related to drilling, subsea production and underwater construction. He holds an Honorary Membership of FFU, the Norwegian association for subsea remote operations.
Willy Olsen
Stakeholder relations
Willy Olsen is a special advisor with Norwegian Energy Partners (previously known as Intsok), an organisation which promotes international capabilities for Norwegian petroleum related businesses. He holds a degree in economics from the Univesity of Oslo. He spent his early professional years in journalism before joining Statoil in 1980, where he held responsibilities for public and governmental relations, corporate strategy, exploration and production in the countries of the former Soviet Union and as an advisor to Statoil's CEO. He is a Governor of the Board of Oxford Energy Institute, and an Associate Fellow at the Royal Institute of International Affairs in London.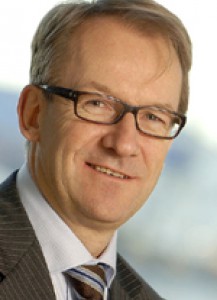 Dag Omre
Licencing strategy
Dag Omre is Managing Director for Norway at Centrica. He holds a degree in economics and statistics from the University of Oslo. He joined the Norwegian Ministry of Petroleum and Energy, where he held senior executive positions and responsibilities for field developments, operations, infrastructure, gas sales and international netotiations. He helped restructure the Government's corporate interests in the petroleum sector with the partial privatisation of Statoil and the creation of State owned firms Petoro and Gassco. Mr Omre spent a period with Petoro before joining Centrica, where he manages the Norwegian organisation and the development of their assets in Norwegian petroleum exploration and production.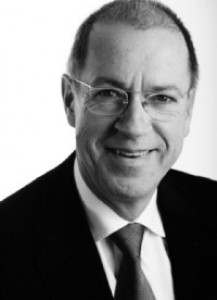 Claes B. Reksten
is associated with the Petrad Faculty as an advisor. His background is as an offshore oil & gas drilling engineer. He has a wide experience from management of technology-based companies and projects within the international oil & gas industry, fabrication & mechanical industry, and paper industry. He has lived and worked in Norway, UK, USA, France, Indonesia and Russia. Through management positions and boardroom responsibilities, he has gained experience in working across cultural borders and covering new areas of activity. His functions have included responsibility for planning, building and running new business ventures and lead to experience with general management of different size organizations, strategy development, authority and client relations, and network building.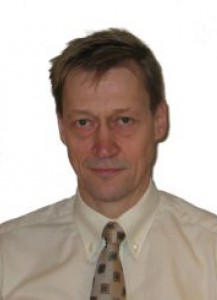 Morten Saxvik
Oil markets
Morten Saxvik is an oil market analyst with Statoil. He holds a master (MSc) degree in chemical engineering from the Norwegian University of Science and Technology. He joined Statoil in 1982, where he has worked mainly in market analysis for oil and other energy products, providing price forecasts as basis for investment and trading decisions.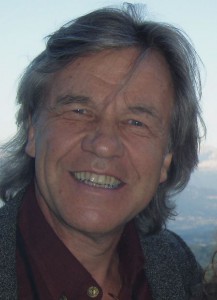 Harald Stokkeland
Team work processes
Harald Stokkeland is a consultant and process facilitator through his firm, SIC ltd. He holds a Master degree in political science from the University of Oslo and advanced studies in action-oriented, inter-disciplinary social science topics. His career since 1977 has been devoted to developing organizational, leadership, team and project capabilities in Norwegian and international institutions. He has worked with Norwegian public institutions as a consultant. He spent 10 years as a university college associate professor. Harald Stokkeland has undertaken assignments in more than 25 countries for institutions which include WHO, ILO, World Bank, UNDP and other international organizations. He has also written and co-authored several publications in his fields. He contributes regularly to Petrad's 8 weeks programmes.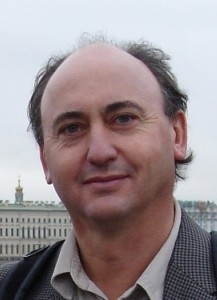 Gunnar Søiland
Exploration and licencing
Gunnar Søiland is Senior Geologist with the Norwegian Petroleum Directorate (NPD). He holds an MSc in Geology from the University of Bergen 1986. His current responsibilities include license supervision, resource accounts and evaluation of license applications and field development plans. He contributes to NPD's international cooperation projects in Africa, Latin America and the Far East. He has previously worked as Exploration-, Operation- and Field geologist with Phillips Petroleum in Norway and USA 1986 – 1997. Gunnar was Project Manager with CCOP in Bangkok 2002 – 2004, and Resident Programme Coordinator for the Oil for Development Programme in Uganda 2012-2014.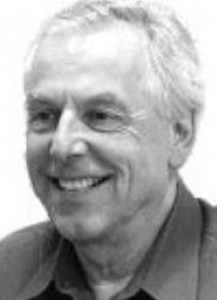 Kjell Traa
Hydrocarbon production, processing and transportation
Kjell Traa is a consultant and lecturer in oil and gas developments and operations. He holds a master (MSc) degree in engineering from the former Norwegian University of Science and Technology, and started his professional career more than 50 years ago with Norsk Hydro. He became involved in Norwegian oil and gas activities from the very beginning, initially leading a national team of experts with mission to establish the deep water pipeline technology required for landing of oil and gas in Norway. He was technical manager and later managing director of the Norpipe companies, which had offshore oil and gas pipeline export systems and onshore terminalling facilities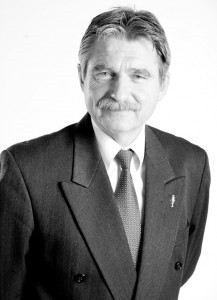 Lars Tveter
Lecturer
is associated with the Petrad Faculty as a lecturer. Lars Tveter is a Chemical Engineer (MSc) from the Technical University of Trondheim (NTNU) and also holds an MBA in International Management. He has held senior managerial and technical positions in the oil companies North Energy and Total and in several companies supplying engineering and drilling services to the oil industry. He has broad international work experience from assignments, and as a resident in, the UK, France, Argentina, Egypt, Libya, and other African countries.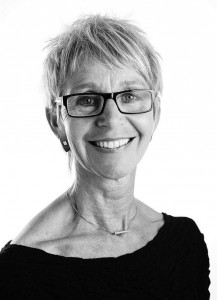 Mona Wahlen
Mona Wahlen has more than 30 years' experience from the petroleum sector, in both the public administration of the sector and the private industry.  She has 14 years' experience from the Norwegian Petroleum Directorate (NPD) and a thorough knowledge of developing and managing the sector legal framework as well as monitoring the implementation of the regulations and requirements. She also has extensive experience from management of projects in engineering and operation phases for international companies including Baker Hughes INTEQ and BP Norway, and on managing integrated projects on research and development from the International Research Institute in Stavanger (IRIS). She worked as a Project Director in Petrad in the period 2011 - 2016. in 2013-2015, she was engaged by NPD as Resident Program Coordinator in for the Oil for Development Program between Tanzania and Norway, with her workplace in the Ministry of Energy and Minerals in Dar es Salaam.